Association Agreement (AA)
EU-Georgia Agreement signed in 2016.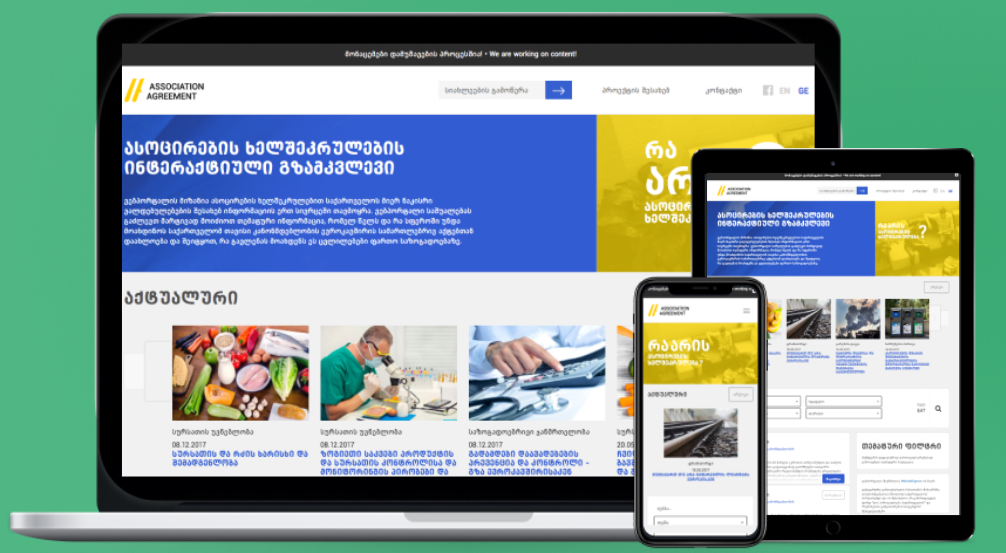 AA portal was developed to provide Georgian society with comprehensive information about the agreement between the European Union and Georgia. The agreement is 700+ pages long and contains information on many fields of Georgia-EU cooperation in complex legal language. The AA portal aims to simplify this complexity for a non-specialist readers by providing online guidelines and different search categories and translating information into plain language.
Outsource
We can be an extension of your team and provide full product development services. Our team is flexible, accustomed to working online and in mixed teams. Get in touch.
Learn more
Tell us about your project
Do you have a project idea? tell us more about it! Contact our project manager or fill out our direct contact form and we will get back to you shortly.
Contact us