AWPA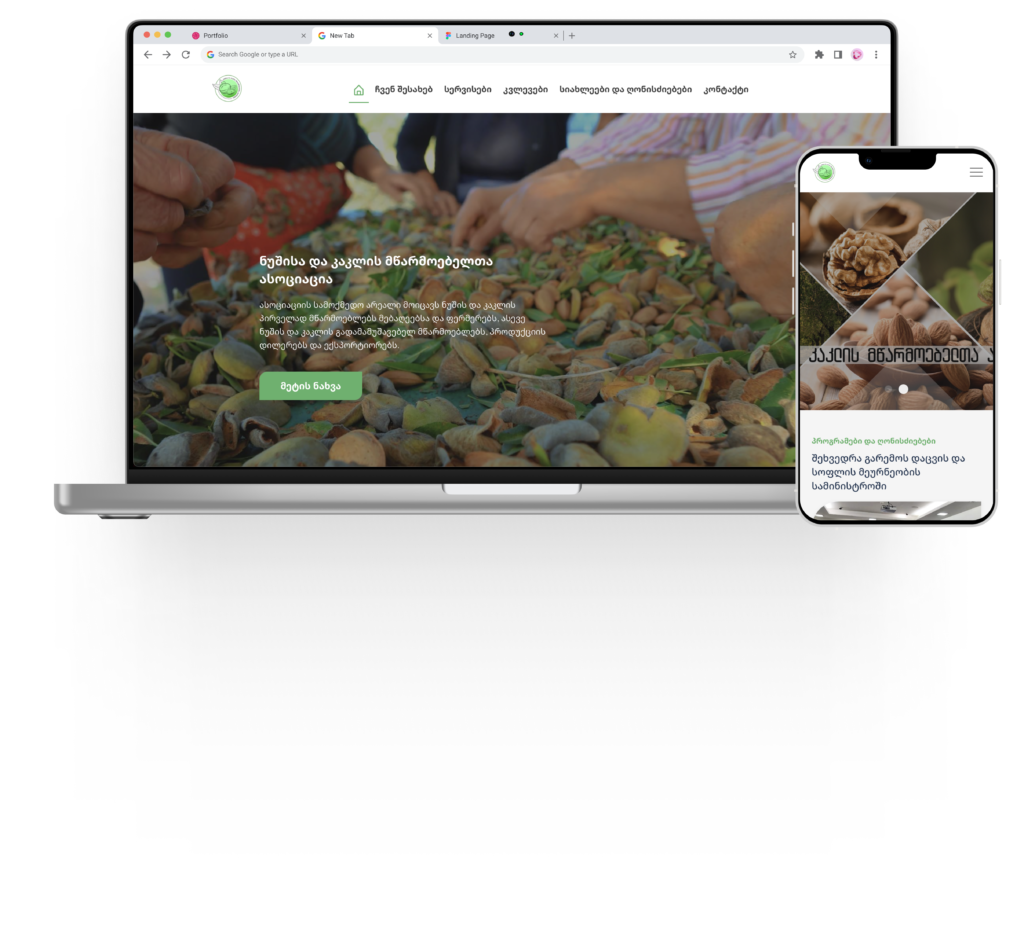 The Association of Almond and Walnut Producers was established by a group of farmers in 2018, which currently includes more than 30 farmers. The area of ​​activity of the association includes almond and walnut primary producers, gardeners and farmers, as well as almond and walnut processors, product dealers and exporters.
awpa.ge is the presentation website of the Almond and Walnut Association, which has mainly informative aims – informing farmers and people interested in this field about the work they do.
Outsource
We can be an extension of your team and provide full product development services. Our team is flexible, accustomed to working online and in mixed teams. Get in touch.
Learn more
Tell us about your project
Do you have a project idea? tell us more about it! Contact our project manager or fill out our direct contact form and we will get back to you shortly.
Contact us