CENN
Working to protect environment.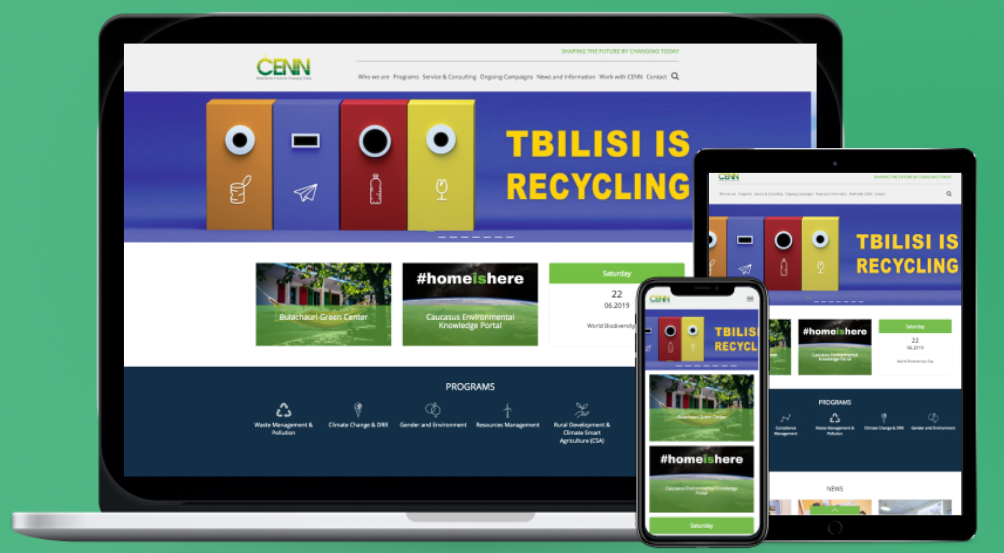 CENN is a non-governmental organization working to protect our environment by fostering sustainable development throughout the South Caucasus. The primary goal for the new website was to conveniently display the rich information about the many areas of CENN's work and planned activities. In response, Webintelligence created a modern design and practical data categorization and orientation tools.
Outsource
We can be an extension of your team and provide full product development services. Our team is flexible, accustomed to working online and in mixed teams. Get in touch.
Learn more
Tell us about your project
Do you have a project idea? tell us more about it! Contact our project manager or fill out our direct contact form and we will get back to you shortly.
Contact us