Global Compact Georgia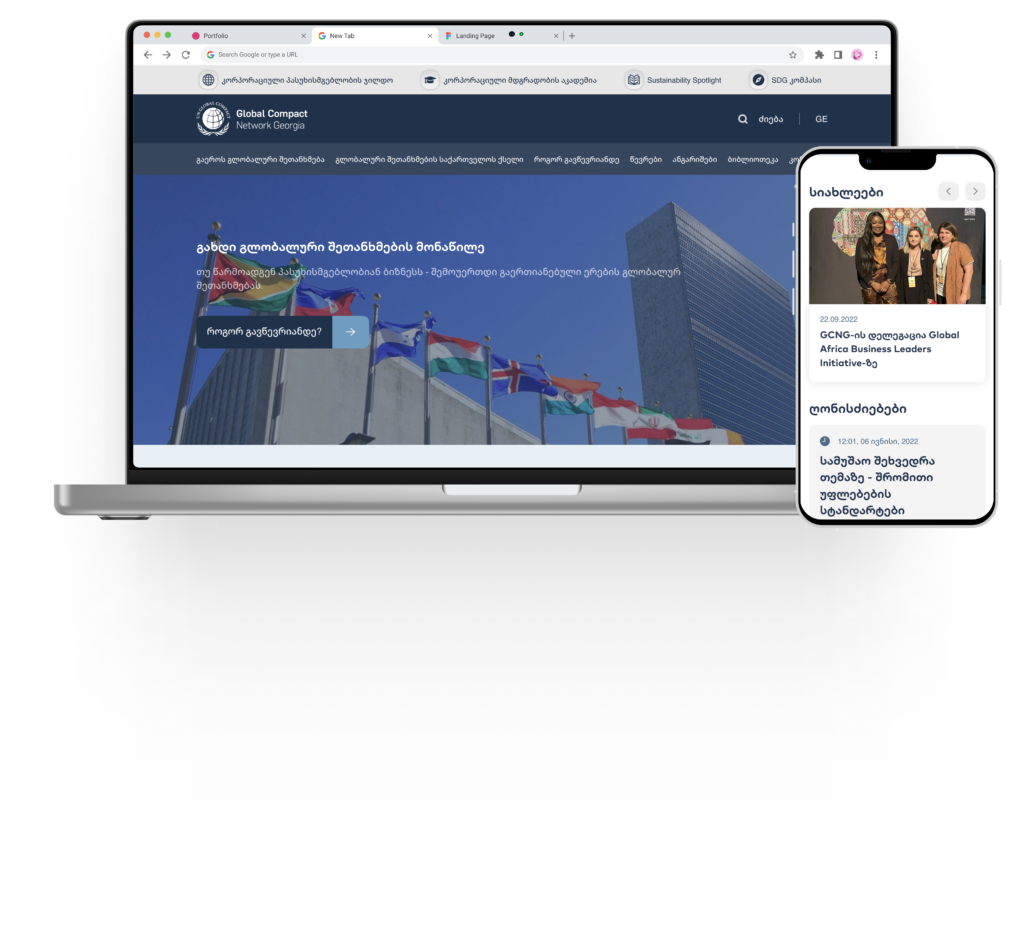 Global Compact Georgia Network is a non-governmental organization whose online platform combines four websites. It is the local network of the United Nations Global Compact, a major corporate sustainability platform. The main goal of the project is to promote the sustainable development of Georgia in accordance with the ten principles of the UN Global Compact. Work is also underway in the direction of human rights, labor, environmental protection and the fight against corruption. The main goal is to improve the quality of life of every person living in the country.
Outsource
We can be an extension of your team and provide full product development services. Our team is flexible, accustomed to working online and in mixed teams. Get in touch.
Learn more
Tell us about your project
Do you have a project idea? tell us more about it! Contact our project manager or fill out our direct contact form and we will get back to you shortly.
Contact us