Galleria Tbilisi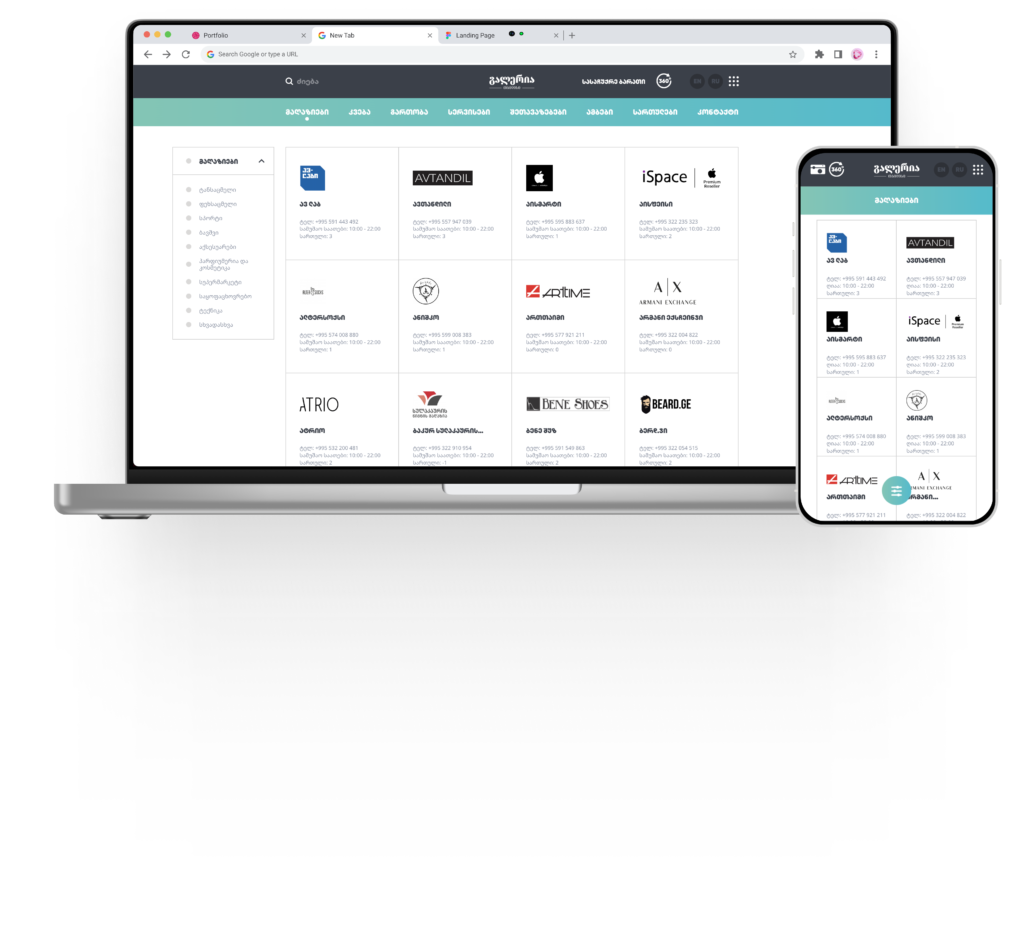 Galleria Tbilisi is one of the co-investment projects of Georgia in the direction of tourism and real estate. It is a multifunctional shopping center of Tbilisi, it is a daily destination where you can get various services. This space attracts not only shopping lovers, there are also cultural and entertainment spaces in the gallery. The web site provides detailed information about the Galleria Tbilisi shopping center – shops, dining, entertainment and different offers. This multi-functional and well-equipped shopping center offers a great space for shopping, as well as to have fun with friends and family and to unwind.
Outsource
We can be an extension of your team and provide full product development services. Our team is flexible, accustomed to working online and in mixed teams. Get in touch.
Learn more
Tell us about your project
Do you have a project idea? tell us more about it! Contact our project manager or fill out our direct contact form and we will get back to you shortly.
Contact us