Georgian Business Association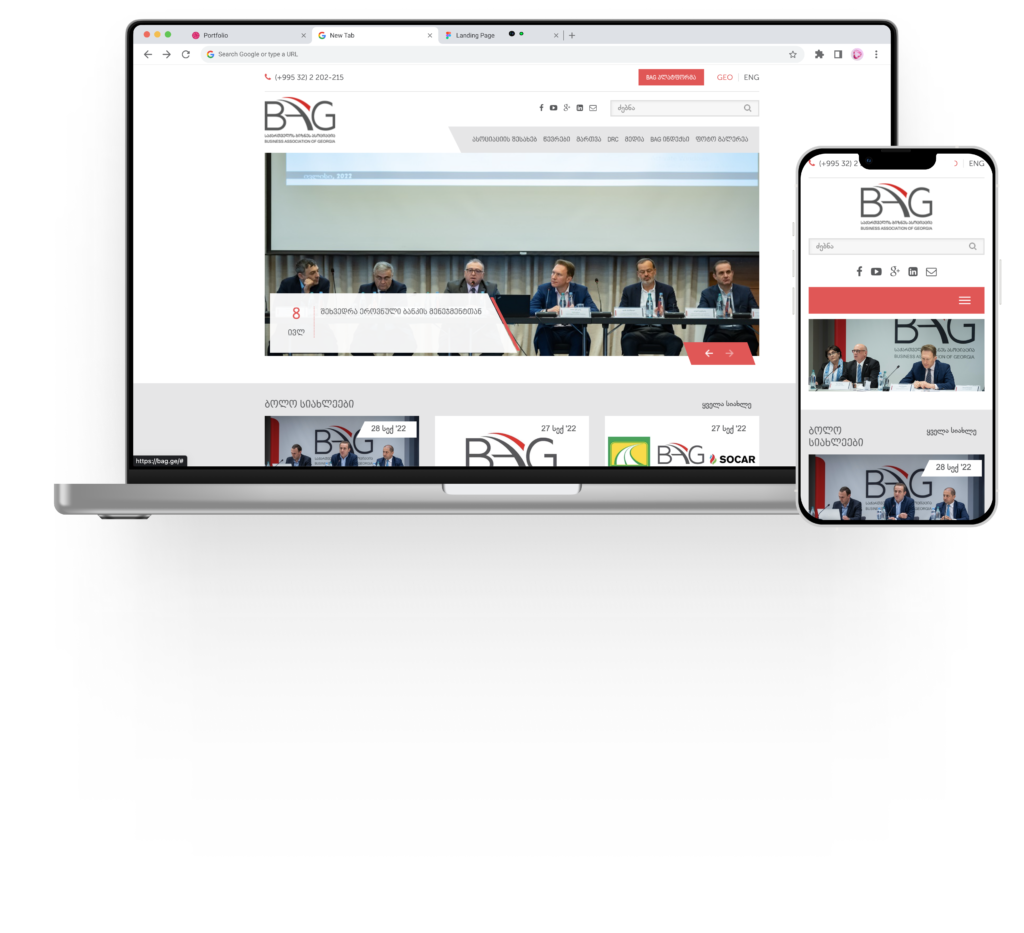 Georgian Business Association is an organization founded in 2009. It unites about 100 business groups, which are holding companies. Accordingly, each holding group, in turn, includes large, medium and small business organizations. That is why, in total, the Georgian Business Association unites more than 600 companies of different sizes. bag.ge is an Intranet for Business association with massive functionals including payments, blogs, articles, communication etc.
Outsource
We can be an extension of your team and provide full product development services. Our team is flexible, accustomed to working online and in mixed teams. Get in touch.
Learn more
Tell us about your project
Do you have a project idea? tell us more about it! Contact our project manager or fill out our direct contact form and we will get back to you shortly.
Contact us