Georgian Railway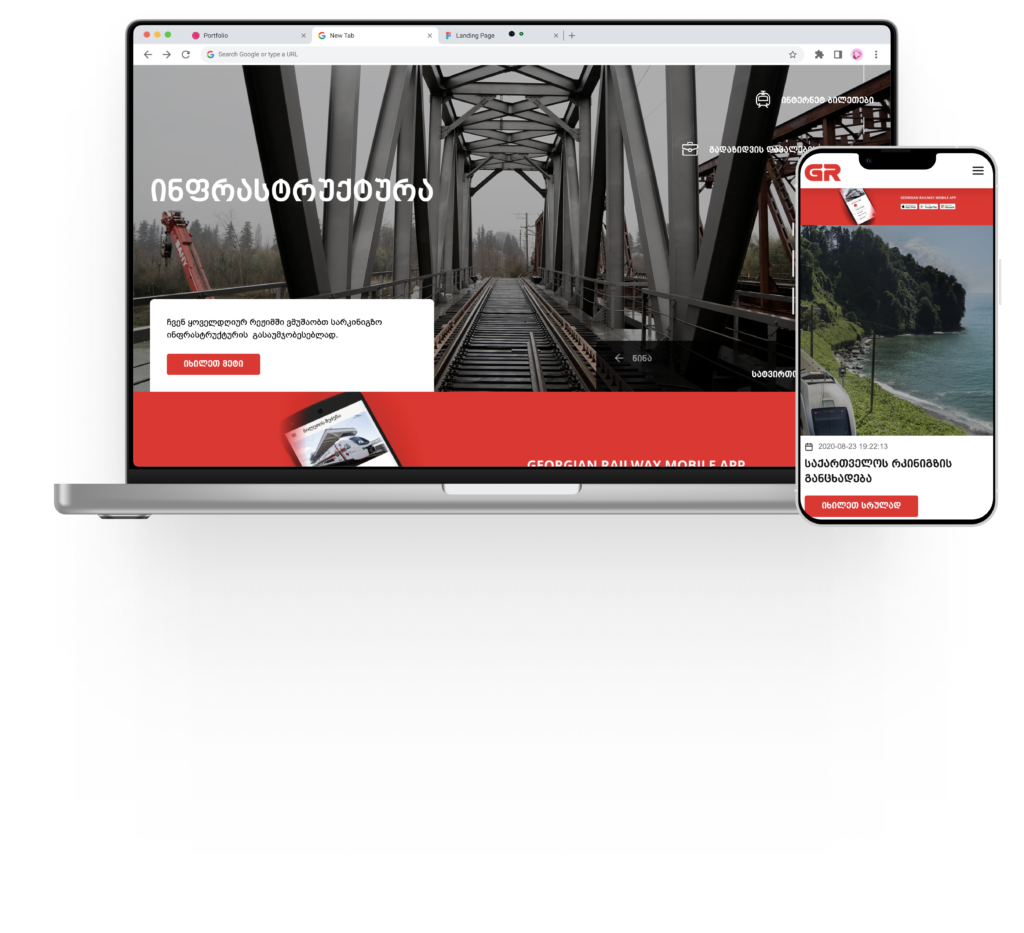 "Georgian Railway" is a company of strategic importance for the country, the company consists of three business units: infrastructure, freight and passenger. The company's main mission is long-term sustainable development, efficient use of the country's transit potential, integration into international railway systems and flexible, transparent tariff policy. Since its establishment, Georgian Railways has been focused on improving passenger services, infrastructure modernization, and introducing modern management systems.
Outsource
We can be an extension of your team and provide full product development services. Our team is flexible, accustomed to working online and in mixed teams. Get in touch.
Learn more
Tell us about your project
Do you have a project idea? tell us more about it! Contact our project manager or fill out our direct contact form and we will get back to you shortly.
Contact us