Jam-News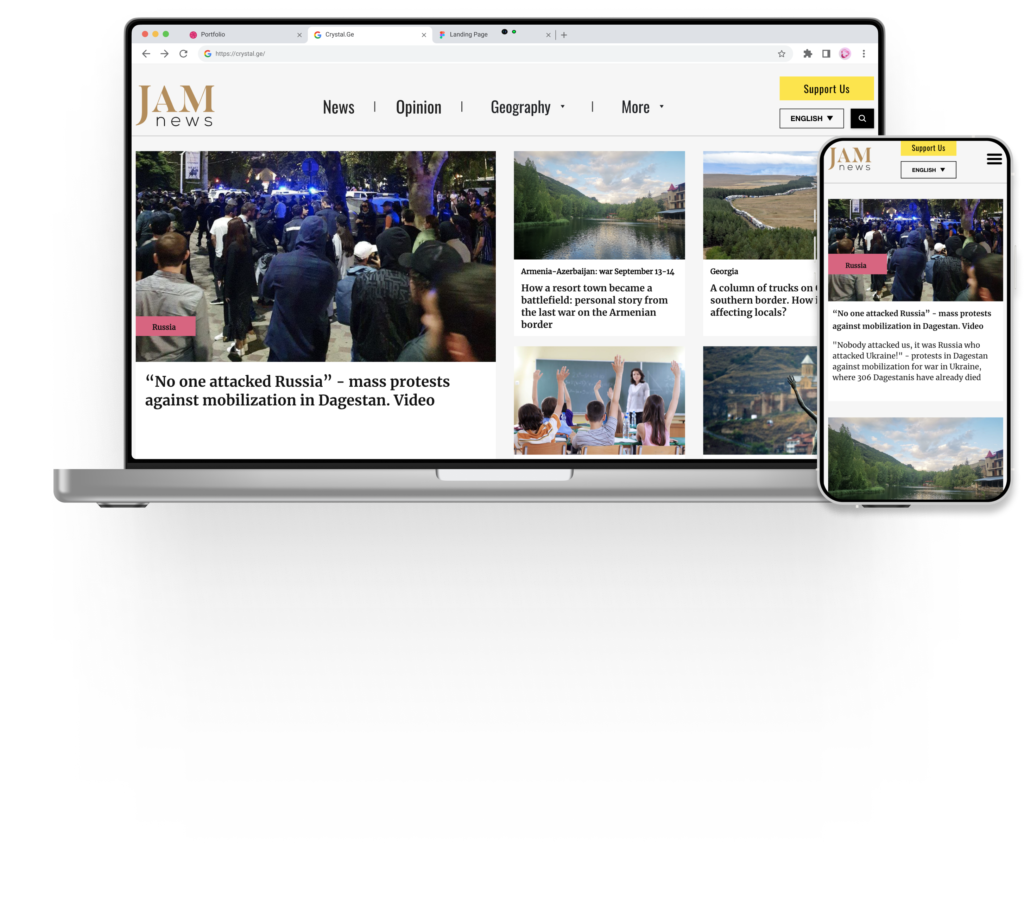 Jam News is a media platform that brings together professional journalists, reporters and experts living in different regions of the Caucasus, through which users share a variety of information about current events in the world. Jamnews is created and implemented with the support of the UK Conflict, Stability and Security Fund in the South Caucasus. The project is currently ongoing with the financial support of the European Union, the United Nations Development Program (UNDP) and COBERM. The main goal of the project is to cover verified and balanced news and current events in the region, through which the Caucasus region is better known in the international arena.
Outsource
We can be an extension of your team and provide full product development services. Our team is flexible, accustomed to working online and in mixed teams. Get in touch.
Learn more
Tell us about your project
Do you have a project idea? tell us more about it! Contact our project manager or fill out our direct contact form and we will get back to you shortly.
Contact us