Oc-media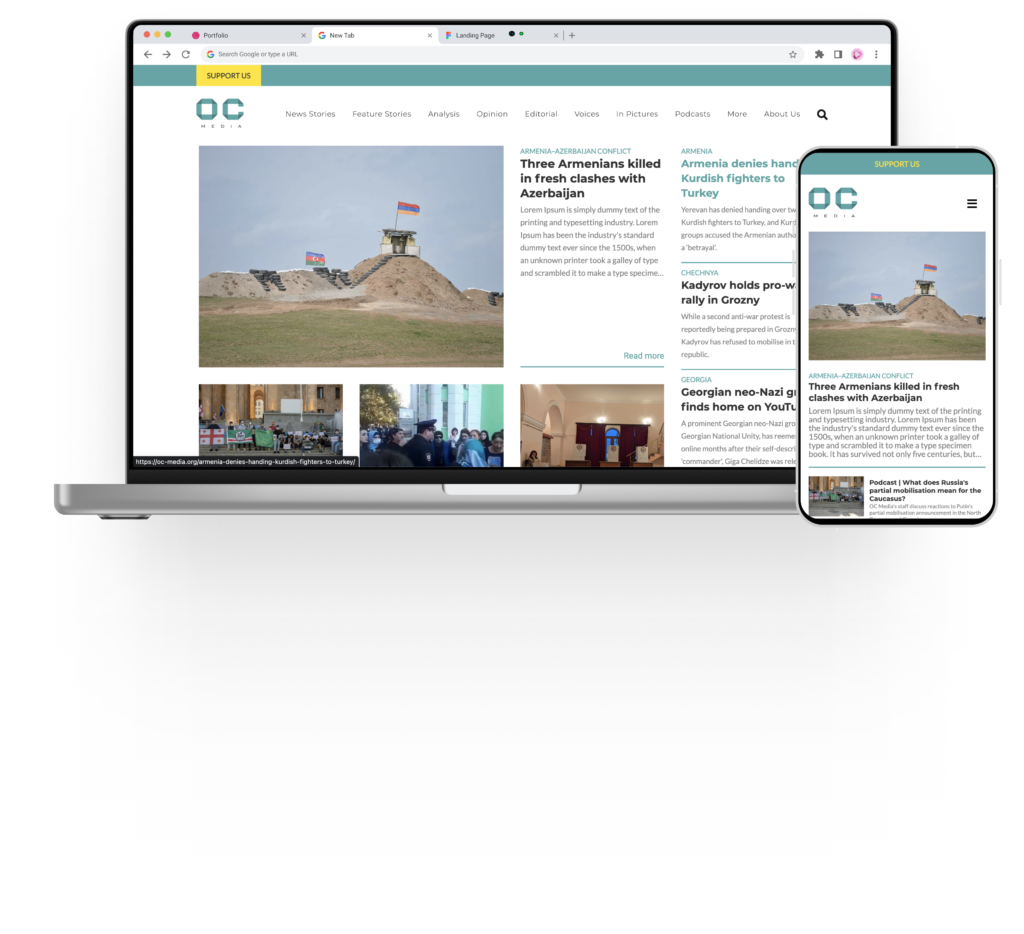 Open Caucasus Media brings news, commentary, multimedia, and investigations from the North and South Caucasus, with in-depth analysis of the issues, movements, conflicts, and people shaping the region. Open Caucasus Media  has a long history of collaboration with: European Endowment for Democracy, the United Kingdom Foreign and Commonwealth Office, the Friedrich-Ebert-Stiftung, the Open Society Foundations, the National Endowment for Democracy, the Ministry of Foreign Affairs of the Czech Republic, the Thomson Reuters Foundation, the Black Sea Trust, the European Journalism Centre, the Embassy of the Netherlands in Tbilisi, the Embassy of Switzerland in Tbilisi, the joint EU–UNDP initiative as well as the US Embassy in Tbilisi.
Outsource
We can be an extension of your team and provide full product development services. Our team is flexible, accustomed to working online and in mixed teams. Get in touch.
Learn more
Tell us about your project
Do you have a project idea? tell us more about it! Contact our project manager or fill out our direct contact form and we will get back to you shortly.
Contact us