The Potsdamer Platz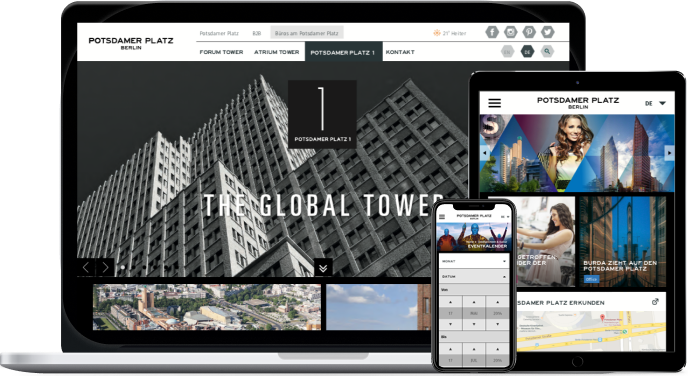 The Potsdamer Platz is Berlin's very special square with fascinating history and even more impressive present. Today it is a bustling business center with cosy residential and diverse entertainment areas. The Potsdamer Platz quarter management wanted to develop a web portal where all aspects of the quarter – shopping, food and drinks, entertainment, commercial and residential spaces would be conveniently displayed.
Webintelligence team took over this project in cooperation with the longtime partner online agency. Our team provided technical implementation of the design and concept developed by our partners. The main challenge of the project was to make plenty of information, services and events easily accessible by location, keywords, and other search methods. Webintelligence also developed a B2B spin-off of the platform for investors and businesses interested in renting or acquiring a real estate in the quarter.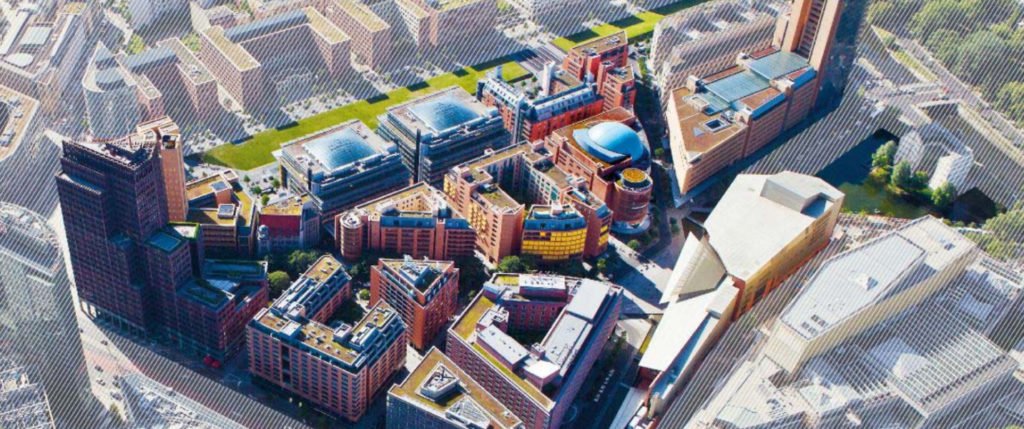 The Berlin Social Wall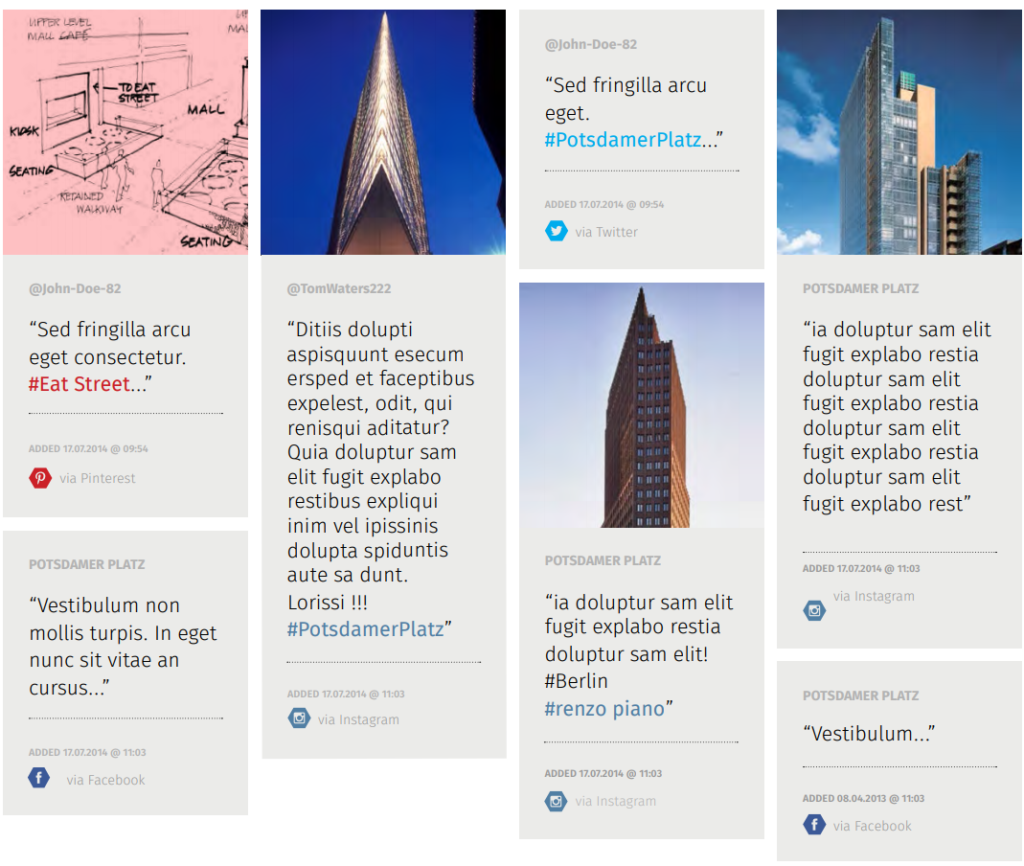 The Berlin Social Wall is one of the key features of the Portal. It integrates main social media channels such as Twitter, Facebook, Instagram to make the Potsdamer Platz a place to meet in real life and online.
The Potsdamer Platz platform has received a prize for "Excellent Communications Design - Digital Media and Online" from German Design Award.
Outsource
We can be an extension of your team and provide full product development services. Our team is flexible, accustomed to working online and in mixed teams. Get in touch.
Learn more
Tell us about your project
Do you have a project idea? tell us more about it! Contact our project manager or fill out our direct contact form and we will get back to you shortly.
Contact us