Publika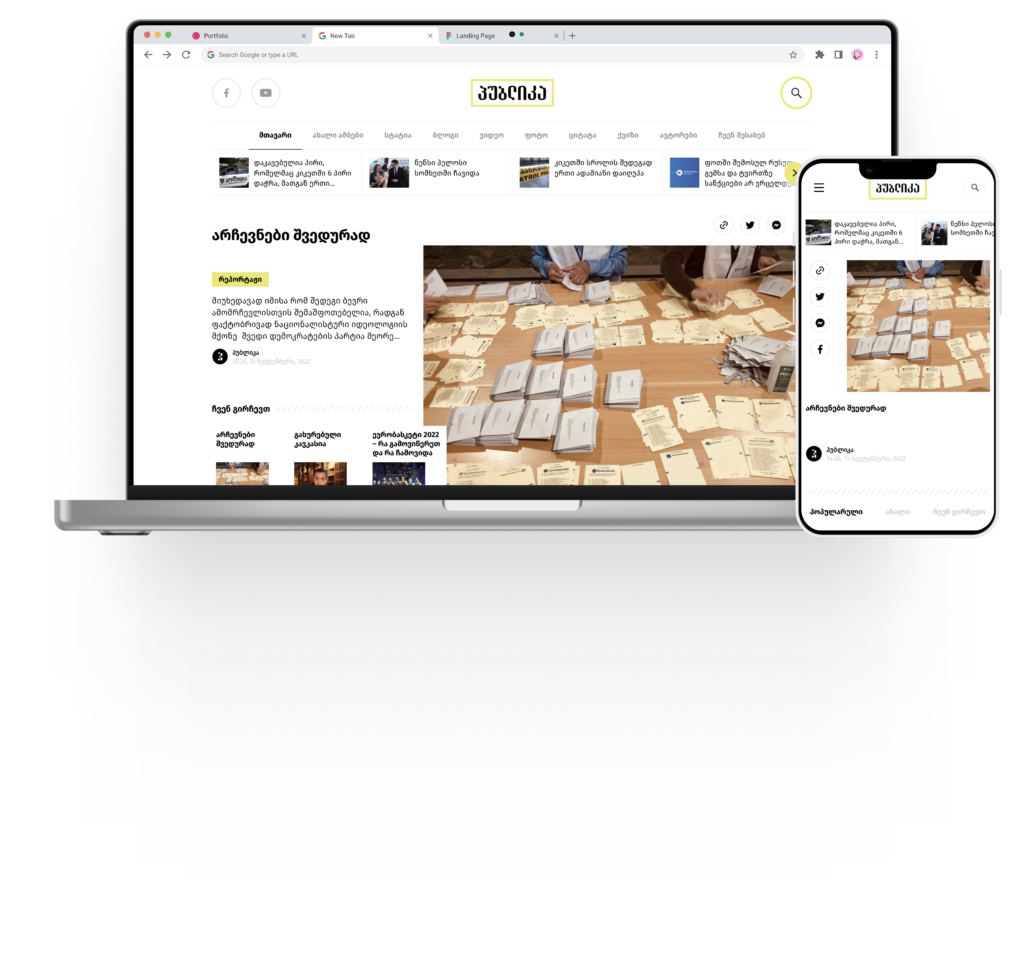 "Publika" is a public and political online publication that offers its readers factual and  impartial journalism. "Publika" was created in 2019. Its experienced team creates news, articles, interviews, reports, opinion pieces, video and audio productions prepared according to the standards of journalistic ethics. Publika has a long-term partnership with the Open Society Foundation – Georgia (OSGF) and the European Endowment for Democracy (EED). Along with social and political topics, the user can view cultural, cognitive, literary, and scientific topics on the web site.
Outsource
We can be an extension of your team and provide full product development services. Our team is flexible, accustomed to working online and in mixed teams. Get in touch.
Learn more
Tell us about your project
Do you have a project idea? tell us more about it! Contact our project manager or fill out our direct contact form and we will get back to you shortly.
Contact us