Studio Monitor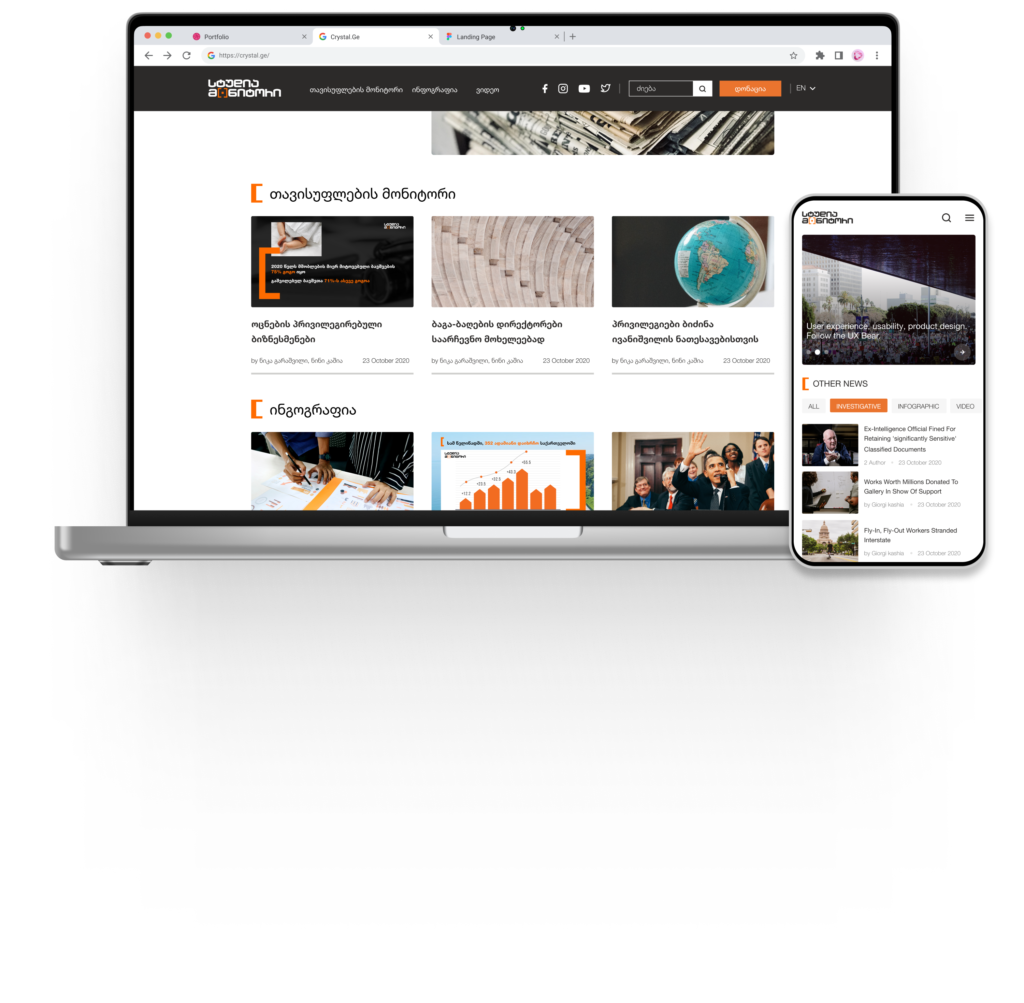 Studio Monitor is a global network of investigative journalism. Independent journalists discuss and pay attention to socio economic development. "Monitor" cooperates with such organizations as – Open Society Foundation, Radio Liberty, British and American Embassy, European Union Representation in Georgia, NED, OCCRP, BBC, MA, Black Sea Trust and IMS.
Outsource
We can be an extension of your team and provide full product development services. Our team is flexible, accustomed to working online and in mixed teams. Get in touch.
Learn more
Tell us about your project
Do you have a project idea? tell us more about it! Contact our project manager or fill out our direct contact form and we will get back to you shortly.
Contact us