Zeit Reisen
A large German travel company.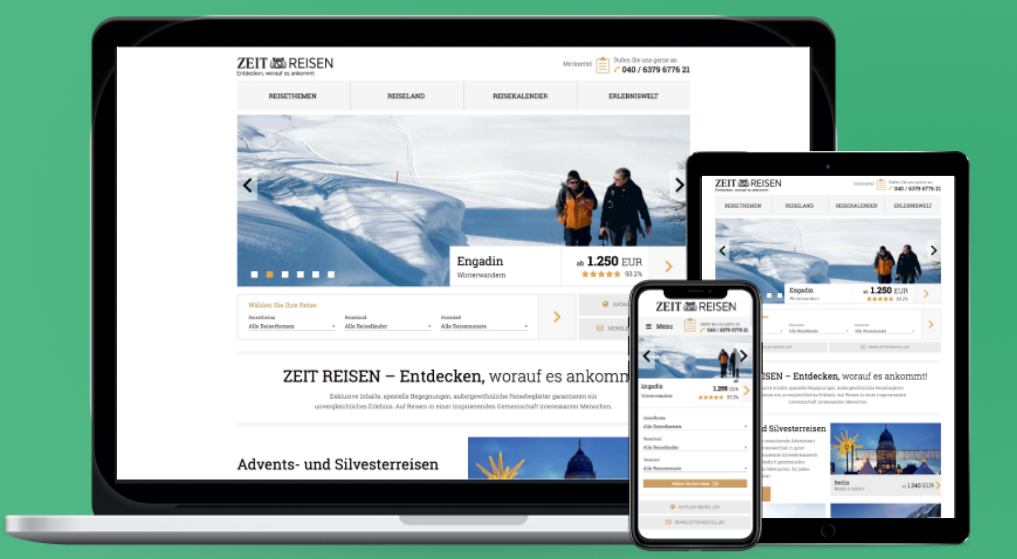 Zeit Reisen offers a wide variety of online services to its customers. Visitors can plan, book, and purchase tours almost everywhere in the world via the new platform. We made sure the website is user friendly, inviting, and responsive, i.e. can adjust to different screen sizes. The back-end of the website is integrated with the company's internal CRM.
Outsource
We can be an extension of your team and provide full product development services. Our team is flexible, accustomed to working online and in mixed teams. Get in touch.
Learn more
Tell us about your project
Do you have a project idea? tell us more about it! Contact our project manager or fill out our direct contact form and we will get back to you shortly.
Contact us